| | |
| --- | --- |
| Mazengarb Pharmacy | 04 902 9210 |
See our opening hours. Phone the practice on 04 902 9200 where you will be redirected to our afterhours service. You will receive advice and direction to appropriate medical support.
We have partnered with Practice Plus who can provide afterhours services for Coastal Medical Rooms. This can be accessed directly through the Practice Plus link on our website Telehealth & Virtual GP Appointments New Zealand | Practice Plus
Please do not go directly to Team Medical unless you have an accident as they will not be able to see you and will direct you to call our afterhours GPs.
Moles and lesions all expertly removed. Initial consult, surgery and follow-up care.
Smears, breast checks and woman's health issues with the practice nurses.
Our doctors will make house calls for urgent medical problems. Please speak to a nurse.
Access to myindici™ has made it easier for you to order a repeat prescription at your own convenience, however the prescribing clinician still needs time to review your medications, notes, and check that your prescription meets clinical and legal requirements.
Should your medication need to be reviewed or changed you may need to see a doctor or clinical pharmacist. If this is the case, we will contact you. We recommend you should always have at least 3 weeks' worth of medications on hand in case of unexpected situations and to avoid the inconvenience of ordering an urgent prescription. Please allow four working days for a prescription to be sent to your selected pharmacy.
All done by our practice nurses.
Available from Awanui Labs in Rimu Road Paraparaumu.
Coastal Medical Lab results leaflet
Include driving, taxi, HGV, insurance, new job, recreational diving and fire service. Separate full medical checks available. Please advise receptionist at the time of booking so the appropriate appointment can be booked.
Our doctors offer early maternity care (1st trimester care) after which Midwives are usually the main provider.
Sexual health consultations are available free of charge to people 19 and under, Normal consultation charges apply for people over 20. Our doctors and nurses are fully trained in sexual health and contraception issues and your privacy is absolutely guaranteed.
Charges may vary due to length and nature of appointment. Standard appointment time is 15 mins but longer appointments are available on request (charged accordingly). Nurse consultations are available for a wide variety of services. Home visits and night calls are also available. There is a charge for each time you visit the doctor or nurse, so please don't hesitate to ask what this is at the time of making your appointment.
We will do our best not to keep you waiting, but sometimes the person before you may have had an urgent or complex problem that may delay the doctor. We thank you for your patience. If you need longer times, please ask at the time of booking your appointment.
Payment is required at time of service. We accept EFTPOS, credit cards, cash and automatic payment. Accounts not settled by last day of the same month as consult will incur a statement fee of $5. Accounts overdue by more than 1 month may be forwarded to a debt collector at the patient's expense.
Coastal Medical Rooms has a complaints policy that complies with the Health and Disability Code of Rights
Our complaints Policy
click here for the Health and Disability website
Coastal Medical Rooms has a privacy policy that complies with the Health and Disability Code of Rights
Our Privacy notice
Schedule of Fees September 2023
myindici™
myindici™ - Terms and Conditions
NZ Family & Community Services
Kapiti Coast Health Services
Awanui Labs
Pacific Radiology Telehealth & Virtual GP Appointments New Zealand | Practice Plus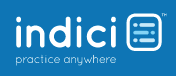 myindici™ is a safe, secure and convenient way to access your health information from your computer or smartphone. You can book appointments, order repeat prescriptions, access laboratory results and much more. To sign up you must be 18 years or older and have a unique email address (family members cannot use the same email address). For access to myindici™ please sign the myindici™ Terms and Conditions form (located under Helpful Links) and return it to Coastal Medical Rooms so that we can set you up and generate and activation code.
Feeling stressed or worried? Having difficulty making changes to improve your health? If you are willing to try something different, come and see Roseanne our Health Improvement Practitioner (HIP). Appointments with Roseanne are fully funded, please call the practice to find out more.
A Health coach can provide peer support to help you reach your wellness goals and connect you with social services and community groups. Appointments with Kathryn, our Health Coach, are fully funded. Please call the practice to find out more.
---
Coastal Medical Rooms, 240 Mazengarb Road, PO Box 262 Paraparaumu, Phone 04 902 9200